Our 49th annual Annual General Meeting (AGM) was held on Thursday 11 November 2021 via live stream.
This year, we heard from our Chair, Bernie Lloyd, and our CEO, Michelle Bagnall, who provided a summary of our achievements and performance from the last financial year.
We also heard from last year's Bank First Community Fund Teaching Initiatives Program 'People's Choice Award' winner.
This was in addition to our Members voting on ordinary and special resolutions. If you missed our AGM you can watch the recording below and check out the final voting results.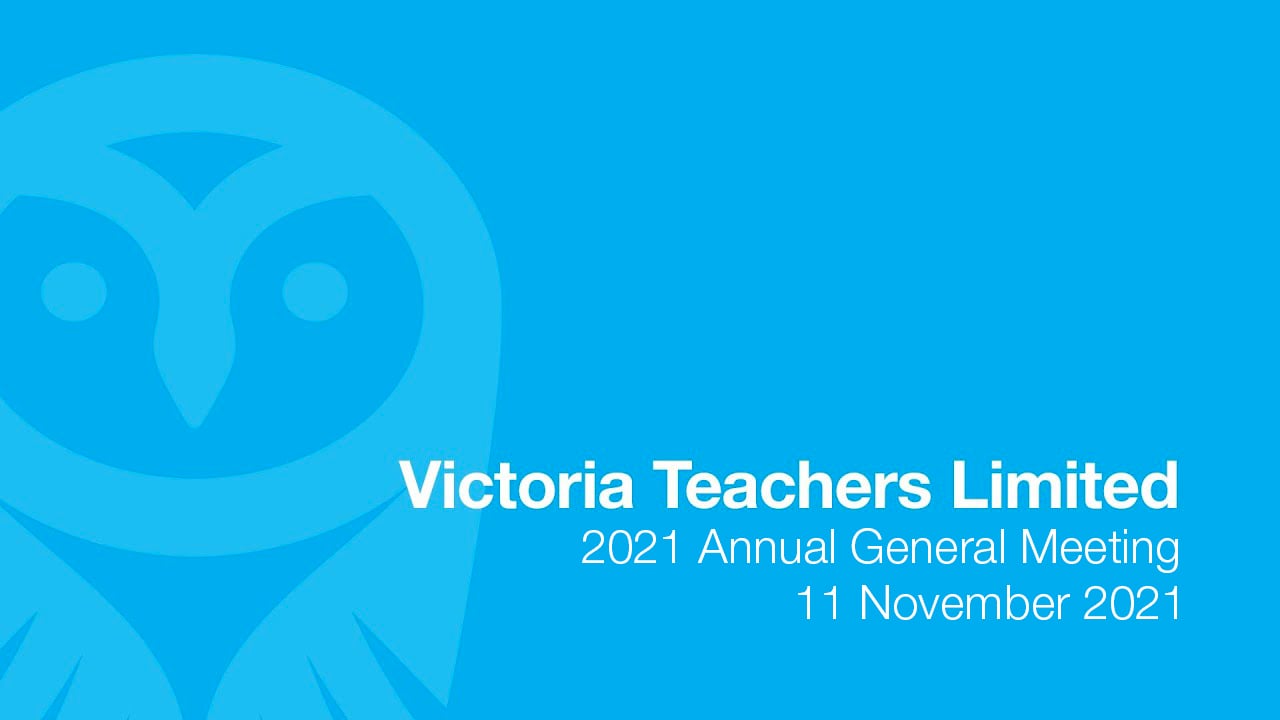 Resources